Greensburg, Pennsylvania School Guide
The Best Schools In Greensburg [2019]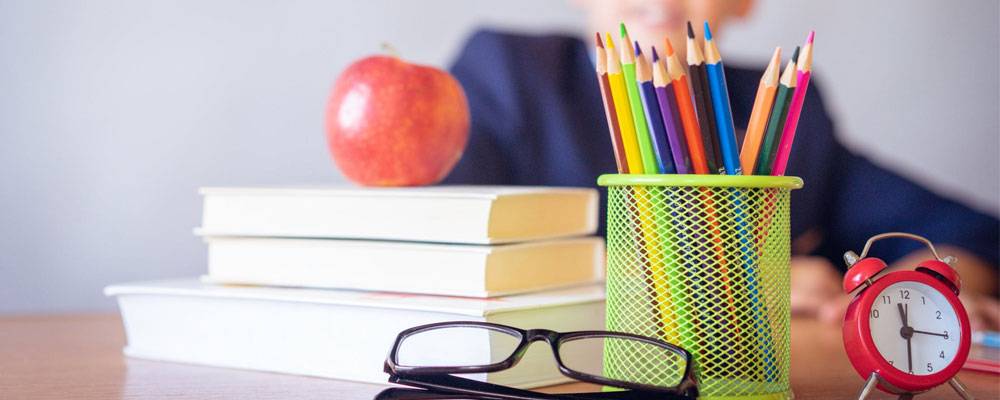 Choosing where your child gets their education from is a decision that parents take very seriously. Whether you're a parent looking to buy your next home in the neighborhood with the best school, or you're looking for the best options for the future, here is a comprehensive list of the top schools in Greensburg, Pennsylvania.
The Greensburg area is a family-friendly suburban community with a below-average household income, rental prices, and home prices. The Hempfield Area School District has an above-average rating and is #5 on the best school districts in Westmoreland County. Located less than an hour from Pittsburgh, Greensburg is home to a rich culture and history, with a simultaneously thriving arts community and economic growth. Downtown Greensburg is home to many small and medium businesses, rich history and places like the nationally renowned Palace theater, The Westmoreland Museum of American Art, and The Robertshaw Amphitheater.
Elementary Schools in Greensburg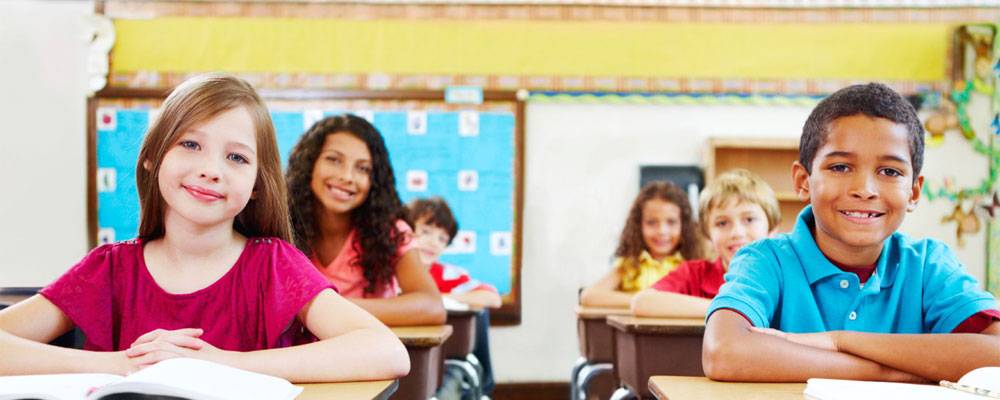 Elementary schools in Greensburg facilitate Kindergarten through Grade 5.
Maxwell Elementary School, 1101 Old Salem Rd, Greensburg, PA 15601
Maxwell Elementary School is home to 430 students from kindergarten to Grade 5. They are a highly rated school, a 16:1 student to teacher ratio, excellent teacher rating, and better-than-average test scores, with 76% of students excelling at math and 88% in reading. Overall, it's ranked #291 out of the 1,665 schools in Pennsylvania, and #1 in Greensburg.
Maxwell Elementary offers programs for gifted children, learning support for those who are struggling, and they have a zero bullying policy.
West Point Elementary School, 533 St Andrews Drive, Greensburg, PA 15601
West Point Elementary is another highly rated school with 424 students from kindergarten to Grade 5. With a 16:1 student-teacher ratio, they are highly rated in academics and the quality of teachers employed at this school. It is ranked #328 overall.
West Point focuses on nine character traits they feel are the most important for fostering the growth of successful adults. Attitude, Respect, Empathy, Citizenship, Acceptance, Responsibility, Improvement, Neatness, and Generosity. They aim to create an atmosphere of growth, positivity and have a zero-bullying policy.
Nicely Elementary School, 55 McLaughlin Dr, Greensburg, PA 15601
With an overall grade of A-, Nicely Elementary school has 372 students, with a 15:1 ratio to teachers. Nicely Elementary is ranked #413 overall.
Nicely Elementary employs a program called Positive Behavior Interventions & Supports (PBIS), which is a reward system based on positive behavior.
They aim to build a culture in their school that helps children achieve success socially, emotionally, and academically.
Amos K. Hutchinson Elementary School, 810 Welty St, Greensburg, PA 15601
With 635 students and a 15:1 student to teacher ratio, Amos K. Hutchinson Elementary School is rated B+ overall, and it is ranked #520.
Amos K. Hutchinson uses the ROAR motto: Respect, Ownerships, Attitude, Responsibility, and Safety. Successfully implemented in the 2012-2013 school year, ROAR has proven it fosters a positive environment for students in and out of the classroom. The motto helps instill positive character traits that students receive positive reinforcement for demonstrating at school
Fort Allen Elementary School, 560 Baltzer Meyer Pike, Greensburg, PA 15601
Ranked #621 out of 1,665 elementary schools in Pennsylvania, Fort Allen is rated B overall with the right mix of academics, quality teachers and diversity. With 531 students, there is a 13:1 student-teacher ratio.
Fort Allen is committed to excellence and has many programs in place to support that. From offering learning support classes, three autistic support classrooms, ESL and music, Fort Allen has it all.
Middle Schools in Greensburg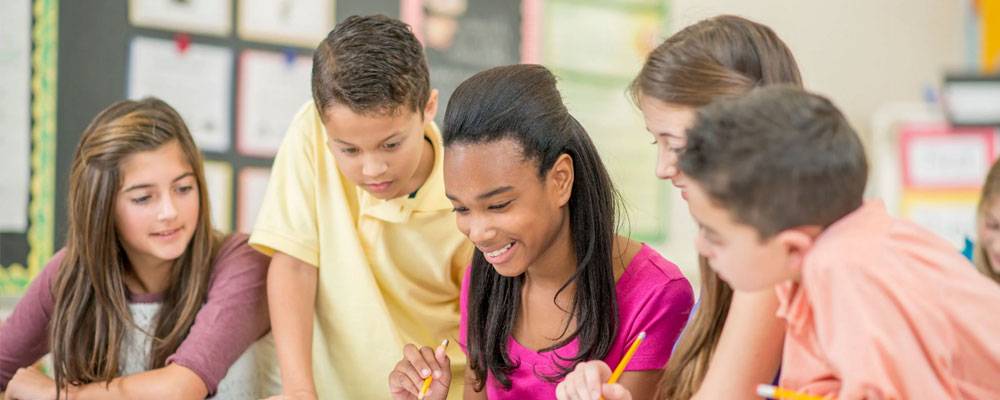 Middle schools in Greensburg are home to grades 6 through 8.
Wendover Middle School, 425 Wendover Jr High Dr, Greensburg, PA 15601
A highly-rated middle school ranked at #95 overall in Pennsylvania, Wendover is home to 474 students with a 14:1 student-teacher ratio. Students at Wendover excel in academics, A+ rated teachers, who are also ranked #38 overall best middle school teachers in PA.
Wendover has one mission: to develop responsible, independent life-long learners. Wendover employes teachers who are supportive, determined, and dedicated to helping your child succeed and become an exceptional adult and citizen.
Harrold Middle School, 1368 Middletown Road, Greensburg, PA 15601
Harrold Middle School is home to 410 grade 6-8 students. It has an above-average rating, with excellent academics and teachers. It's ranked #152 in Pennsylvania, and #8 in Westmoreland County. The student to teacher ratio at Harrold is 12:1.
Harrold Middle School is committed to creating a community of learners, who grow into responsible citizens that contribute in significant ways. They are also committed to providing the programs and extracurricular activities to do so.
Greensburg-Salem Middle School, 301 N Main St, Greensburg, PA 15601
Greensburg-Salem is a diverse middle school home to 660 students. It has an above-average mix of academics, range of students and great teachers. With a 16:1 student to teacher ratio, the teachers at Greensburg-Salem are ranked #208 out of 740 in PA.
Greensburg-Salem Middle School offers hard-working and dedicated staff who take pride in their students and work. They aim for the GSMS experience to be one of individual growth and learning while helping children achieve a high level of academic success.
High Schools in Greensburg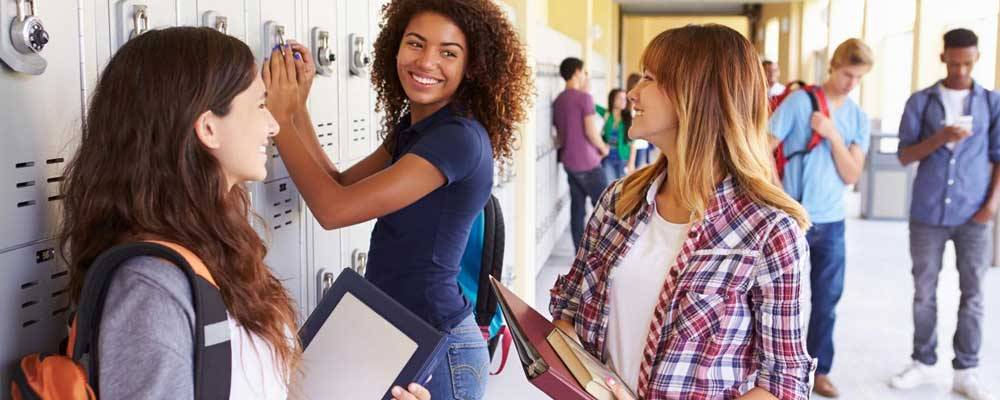 Greensburg High Schools house students from grades 9 to 12

Hempfield Area Senior High School, 4345 State Route 136, Greensburg, PA 15601
Hempfield Area Senior High is home to 1,892 students with a ratio of 18:1 student per teacher. This school has an above-average mix of academics, diversity, college prep, and quality of teachers. The students here excel in math and reading more than most.
It's ranked #178 of 672 overall for best high school in Pennsylvania, #142 of 646 for college prep, and #174 of 1003 best schools for athletes.
Hempfield is ranked #2 in Westmoreland County for SAT scores, and they are committed to overall excellence. They offer a wide variety of classes for their students to choose from, and the feedback from students, current and former, is overall positive.
Greensburg-Salem High School, 65 Mennel Dr, Greensburg, PA 15601
Ranked #7 for best high schools in Westmoreland County, GSHS is above average across the board. Excellent academics, diversity, college prep, teachers and clubs and activities, the 826 students that attend have a 21:1 ratio of students to teachers. They have a 93% graduation rate, 94% attendance rate, which ultimately supports their motto "Effort Creates Ability."

Greensburg-Salem prides itself on providing relevant and useful instruction to its students while leveraging technology to connect to the student of today. GSHS credits its success to collaboration among students, teachers, and parents alike.
Universities in Greensburg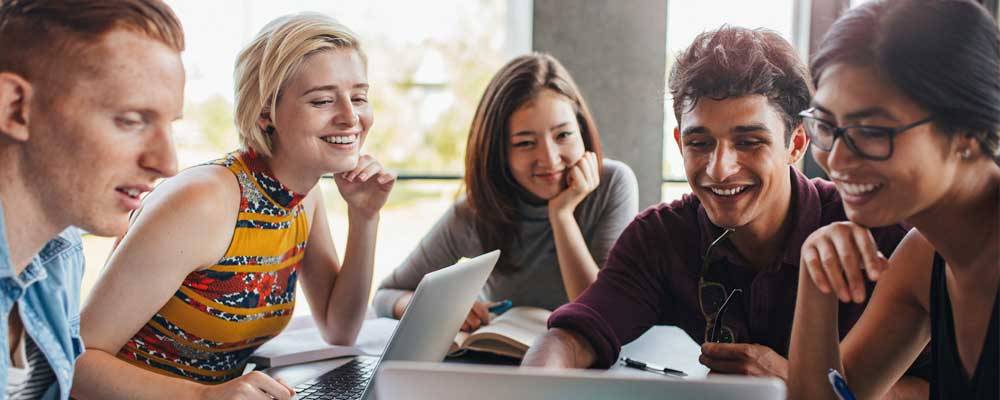 Seton Hill University, 1 Seton Hill Drive, Greensburg, PA 15601
Seton Hill is a Catholic, Liberal Arts school that is a College of Distinction. Formerly a women's only college, it opened its doors to everyone in 2002. With a 98% career placement, 14% above the national average, the alumni of Seton Hill find themselves in a variety of fruitful positions.
Seton Hill offers over 80 undergraduate programs, 11 graduate programs and a variety of options for certificate programs, including online and abroad programs, and minor fields of study. If students are unsure about the path they'd like to take, they have extensive counseling services to help with that, too.
With so many fantastic success stories, Seton Hill is an excellent option for those exploring post-secondary education.
The University of Pittsburgh at Greensburg, 150 Finoli Drive, Greensburg, PA 15601-5860
Home to 1,700 current full and part-time students, over 10,000 alumni and a faculty of over 81, Pitt-Greensburg is quite the community. Students at the Greensburg campus become connected to the network of institutions the University of Pittsburgh has to offer. It's a mix of a prestigious school with the one-on-one attention of a liberal arts college.
The average class size at Pitt-Greensburg is 21 students. They offer 29 undergraduate degree options, including 24 minors, and several pre-professional options for industries like dentistry, medicine, and pharmacy. The school offers certificate programs like digital studies and art entrepreneurship, and relocation programs like social work and nutrition.
The University of Pittsburgh at Greensburg also offers programs abroad, which is highly encouraged for students to engross themselves in other cultures.
Choose Greensburg, Pennsylvania for all Your Educational Needs!
Schools in Greensburg from kindergarten to post-secondary rank above average in the state of Pennsylvania. Further, there are some hidden gems available. Some of these schools rank higher overall because of their excellent teachers and staff. They show their commitment to the growth and development of the students in the Westmoreland County area.
Greensburg students have support from teachers who are willing, capable, and determined to help your child reach success, no matter the path they take.
Rest assured, Greensburg is a community where your family can grow and have access to excellent education options throughout all the critical stages of education and growth. If your goal is to find a great place to lay your roots down, Greensburg schools will provide a strong education for your family.
Greensburg, PA Homes By School District