Living in Greensburg, Pennsylvania
The Definitive Guide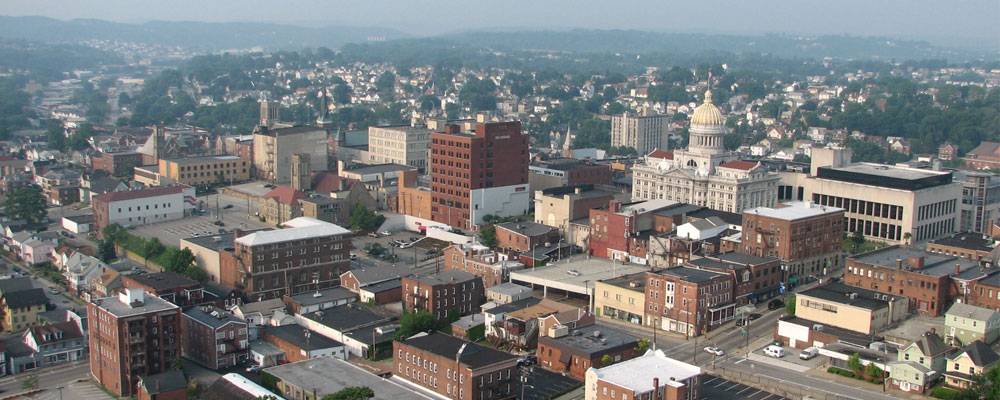 Whether you are planning on moving to Greenburg, Pennsylvania or are considering it for the future, this guide will provide you with loads of helpful information. You may be familiar with the area or this may be new territory for you, either way, we are sure you will learn something new!
Greenburg is smack dab in the middle of some of the nation's busiest cities and falls only 32 miles east of the thriving city of Pittsburg, Pennsylvania.
This guide covers a multitude of topics including business & jobs, education, best places to live, public transportation and what to do. It serves to educate and inform anyone who may be interested in the area. Could that be you? Keep reading to find out!
Chapter 1: Where is Greensburg?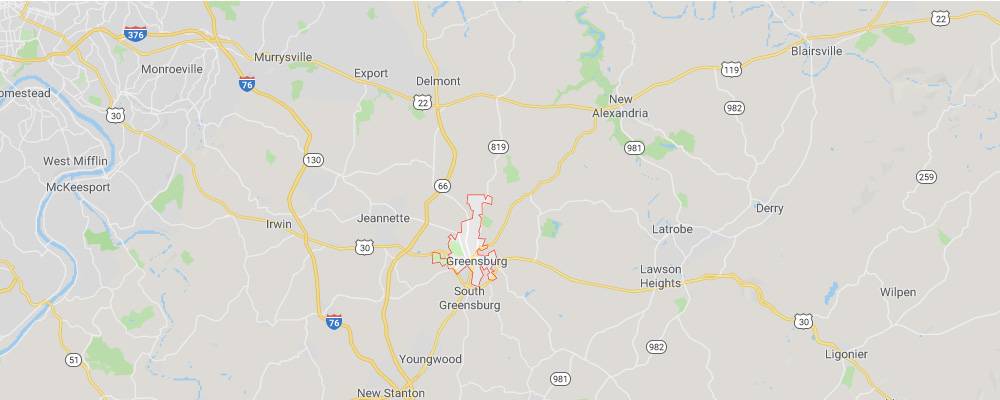 In this chapter, we will breakdown where exactly Greensburg, PA is located. We will also set out where it is situated in comparison to other large cities.
In further chapters, we will get into details regarding the economy, best places to live, schools and entertainment.
Where is Greensburg:
The City of Greensburg, Pennsylvania is located in Westmoreland County and is considered part of the Pittsburgh Metro Area.
Greensburg falls just 30 miles southeast of Pittsburgh.
The city is part of the Laurel Highlands and is in the ecoregion of the Western Allegheny Plateau.
Greensburg is located in the center of some of the countries biggest cities. New York City, Washington, D.C., Detroit, Baltimore, and Buffalo are all under 6 hours from Greensburg.
Chapter 2: General Overview:
In this chapter, you will get a taste of why people choose to live and work in Greensburg, Pennsylvania.
The city has a lot of great features and amenities to offer its residents. Find out if this is just the kind of place you are looking to call home!
Why do people move to Greensburg?
Greensburg offers residents a small-town feel, all while remaining close to the big city of Pittsburgh. This allows for a quieter pace of life without missing any of the action and amenities.
With a growing economy, Greensburg is a great place to start a business. Looking for a job? Greensburg has a number of large corporation headquarters that employ many residents.
The city is full of diversity and culture, accepting of all people from all walks of life. Events, performances, museums and art centers are just a few of the ways Greensburg celebrates diversity.
What are Greensburgs origins?
Originally the city of Greensburg started out as an inn that was built along a wagon trail that stretch from Philadelphia to Pittsburgh.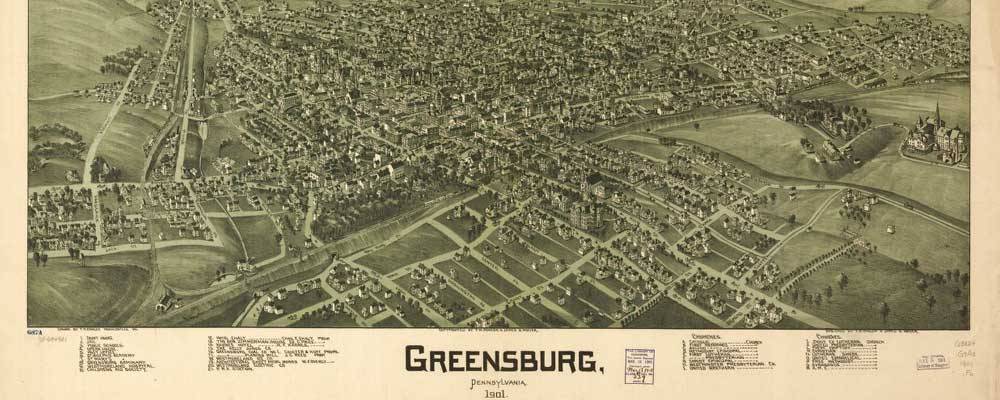 A settlement grew around the city, which at that time was known as Newton.
After two acres of land were purchased in order to erect public buildings, namely a courthouse and jail, the area surrounding these buildings became known as Greenburg.
Greensburg was named in honor of Nathanael Greene, a major general of the Continental Army in the American Revolutionary War.
Greensburg was formally incorporated as a borough in 1799.
The city continued to grow and develop over the next 200+ years to the thriving and active Greensburg we know today.
Could Greensburg be the next place for you to call home? Keep reading to find out more of the great qualities of Greensburg, PA!
Chapter 3: Business & Jobs:
Greensburg is a major business, academic, and healthcare center in western Pennsylvania.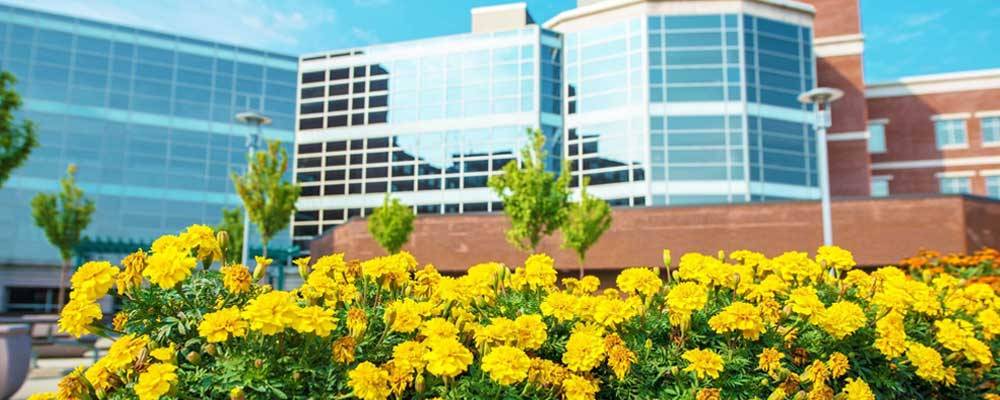 The evidence of the workforce in Greensburg, is the city's population doubles during the working hours and it ranks 7th in daytime growth.
Where can you expect to find work in Greensburg?
The majority of the jobs in Greensburg are in healthcare and social services with 19.3% of the population working in that industry.
Following healthcare, retail trade makes up 13%, whereas educational services and manufacturing account for 11%.
Major corporation such as Excela Health and Tribune-Review both have their headquarters in the city.
What can you expect to be paid?
The average income of an employee is $25,586, however, this number greatly depends on factors such as job, level of education and experience.
The median household income for Greensburg is roughly $52,773.
There are plenty of jobs and opportunities waiting in Greensburg. Check out posting and ads online to find the best fit for you!
Chapter 4: Education:
The city of Greensburg understands the importance of a good education. Along with its many well-rated public and private schools, the city is also home to notable post-secondary establishments.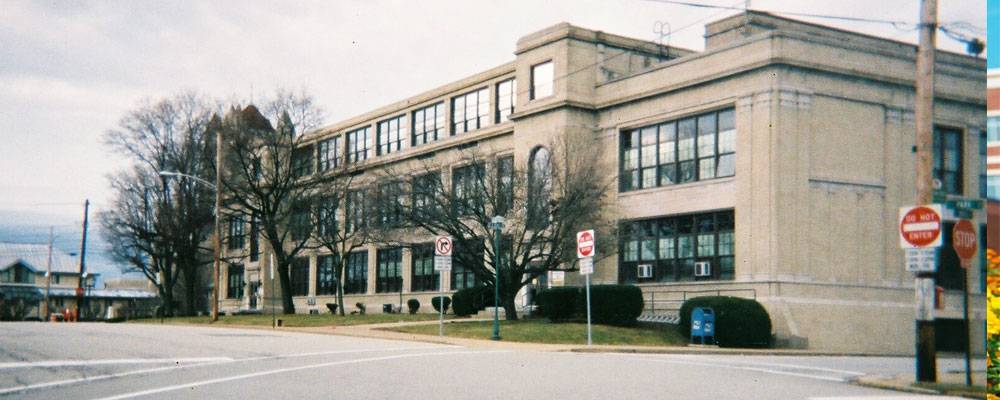 In this chapter, we will go over options for education from preschool to university.
What schools are in Greensburg?
The school district that serves Greensburg is the Greensburg Salem School District. This district serves the city directly as well as South Greensburg, Southwest Greensburg, and Salem Township.
There are currently 5 schools in the Greensburg Salem School District and they are:
Amos K. Hutchinson Elementary School (K-5)
James H. Metzger Elementary School (K-5)
Robert F. Nicely Elementary School (K-5)
Greensburg-Salem Middle School (6-8)
Greensburg-Salem High School (9-12)
Alternative education options:
There are many families who choose alternative education options for their children based on their religious affiliation.
The city of Greensburg has a number of private school options for those interested.
The private schools in the city of Greenburg are:
Aquinas Academy
Westmoreland Christian Academy
Greensburg Central Catholic Highschool
Post-Secondary educational institutions:
Directly within the city, there are two universities - Seton Hill University and the University of Pittsburgh at Greensburg.
Seton Hill University was originally opened in 1885 as an all women's institution and remained that way until 2002.
Recently, the university has built several new academic building in the downtown core of the city. Along with these building they have also built a performing arts center.
The University of Pittsburgh at Greensburg was founded in 1963 in downtown Greensburg. It later moved to a larger campus in Hempfield County.
For seven straight years it was awarded the "Best University in the Region" by the Tribune-Review.
To learn more about schools in Greensburg, check out our Ultimate Greensburg School Guide!

Chapter 5: Where to live in Greensburg: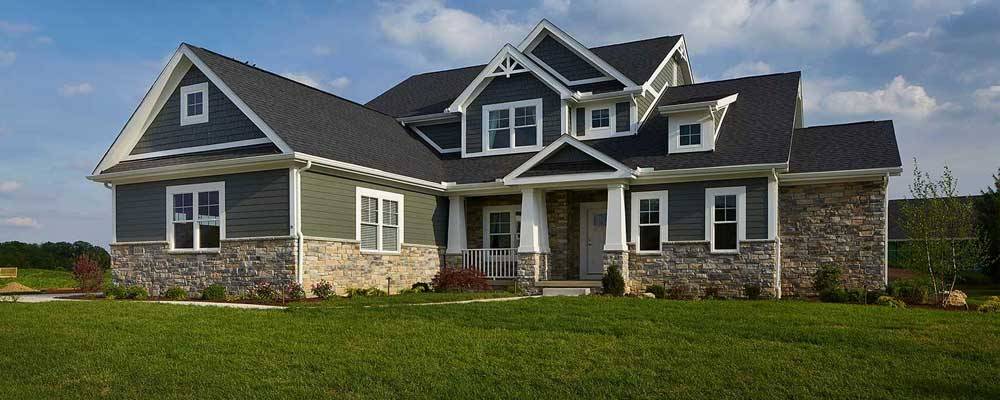 There are a number of great neighborhoods to choose from when considering a move to Greensburg, Pennsylvania.
The city is full of options for safe and quiet streets. Whether you are looking to raise a family or a young working professional, there are areas to suit all needs.
What are the best areas in Greensburg?
Academy Hill
Described as one of Greensburg's most distinct areas, Academy Hill offers large, unique homes full of history and character.
Roughly 250 homes make up the area located just north of downtown Greensburg.
Academy Hill residents enjoy a neighborhood association that plans a number of different events such as the Backyard & Garden tour in the spring and the Ghost tour October.
The area of Academy Hill was officially designated as a historic district by the city in 1999.
View Homes For Sale In Academy Hill >>>
The Shuey Plan
The Shuey Plan is a neighborhood located in the northwest area of Greensburg.
Located beside Seton Hill University, Shuey Plan offers residents picturesque views of the campus and property.
The area was developed between 1930-1940 with homes reflecting the styles of the time.
Shuey Plan remains a highly desirable location due to its proximity to major roadways US Route 66 and Route 130.
Those who live in Shuey Plan enjoy larger lots than most of the properties in the city of Greensburg.
Park Lane
Though Greensburg is full of homes that date back many years, there are still newer areas for those looking for modern and efficient homes.
Park Lane was a neighborhood that was developed in 2005 and offers large, modern and spacious homes.
The neighborhood is located just below Seton Hill University, along Route 130.
Park Lane won the 2006 Smart Growth Award for new residential development in Westmoreland Country.
Chapter 6: Public Transportation: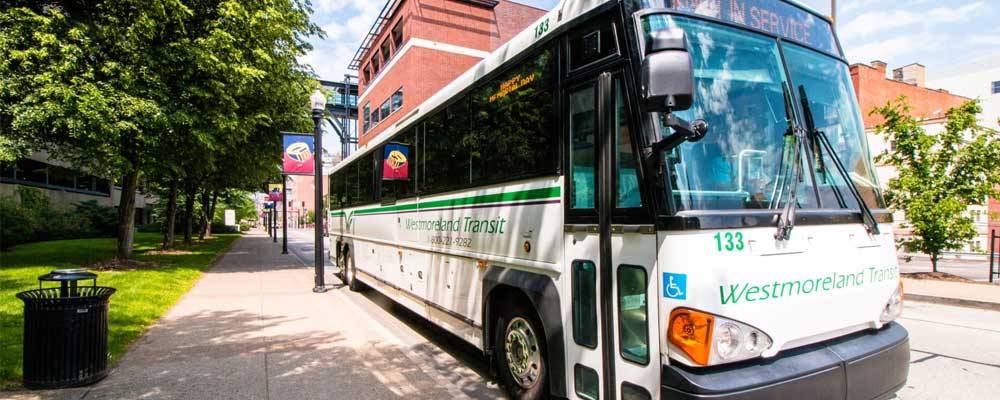 Westmoreland Transit is the transit system that services the residents of Greensburg and Westmoreland County.
There are numerous bus routes throughout the city that run 7 days a week.
Alternate means of transportation:
If you are looking for transportation to neighboring cities or even states, the Greyhound Bus Lines run regularly scheduled bus service to and from
Greenburg from a number of locations. Some notable stops are Chicago, New York City and of course, Pittsburgh.
The city also offers Amtrak Rail services at the restored train station with many destinations to choose from.
If you are looking to travel by air, there is close to airports available.
The Pittsburgh International Airport and the Arnold Palmer Regional Airport are both located in nearby Latrobe.
Chapter 7: Restaurants & Nightlife:
The city of Greensburg is rich in flavor when it comes to culinary options.
From upscale dining to laid back homestyle eats, Greensburg delivers regardless of your preferences.
Some of the top-rated restaurants in Greensburg:
1. J. Corks
Situated in a historic building in downtown Greensburg, J. Corks serves up fine American dining. Enjoy cocktails on the outdoor patio or choose from their extensive wine list. This award-winning restaurant is a local favorite due to its top-quality ingredients and creative cuisine.
Classic Italian dishes are offered up in this beautiful restaurant. Vallozzi's is the perfect spot for date nights or special occasions. The warm and inviting atmosphere is complimented by their delicious menu, fine wines, and delectable desserts.
Drawing its inspiration from French and Italian cuisine, Brasserie du Soleil continues to be one of Greensburg's favorite restaurants. Opening its doors in Greensburg in 2016, Brasserie du Soleil serves top-quality ingredients, cutting steaks in house and hand making all their pasta. Top off your meal with a selection from their wine list, a signature cocktail or craft brew.
What is the nightlife like in Greensburg?
If you are looking to grab a drink with friends or catch a live band, there are a number of spots you will want to check out in Greensburg.
Mr. Toad's, Hill Top Social Club, Oliver's pourhouse, and Hugo's Taproom are popular establishments that provide the perfect setting to meet up with friends, listen to local talent or watch a game over some drinks.
Chapter 8: What to do in Greensburg:
Along with the dining and nightlife scene, Greensburg is full of activities and events throughout the year that residents eagerly participate in.
Some events that happen in Greensburg:
Greensburg Music Fest - a celebration of all this music, this event is jammed packed with things to do, vendors, food trucks, and of course, live music.
Westmoreland Fair - held annually, the Westmoreland Fair has something for everyone. From demolition derbys to exhibits, rodeos to the wing & rib fest, there is no shortage of things to see and do.
Westmoreland Food Truck Festival - grab your appetite and head to the Westmoreland Food Truck Festival where you will be able to taste eats from all over. The festival is held annually and includes vendors, activities and live music.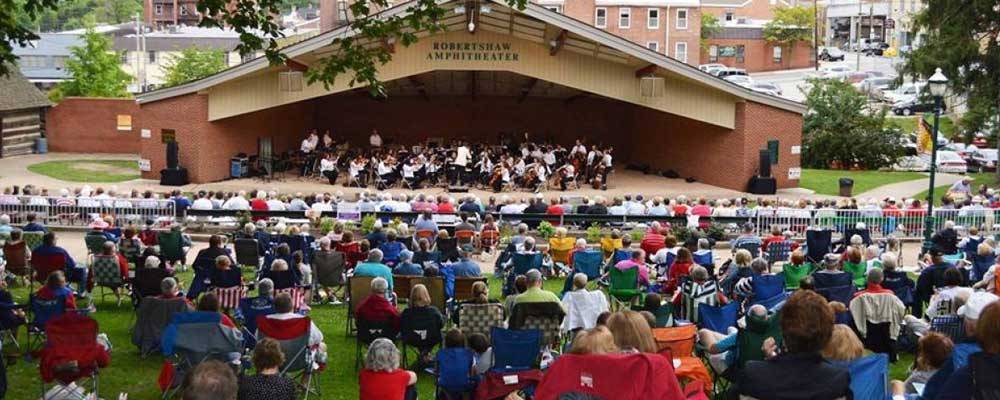 Is there art & culture in Greensburg?
Greensburg prides itself on providing plenty of opportunities for its residents and visitors to immerse themselves in the arts & culture scene.
The Westmoreland Museum of American Art is located in Greensburg and focuses on American Art, particularly that of Western Pennsylvania. The museum was opened in 1959 after art lover Mary Wood bequeathed her entire estate to open The Woods Marchand Foundation. From this foundation the museum was founded.
From local talent to national artists, the museum serves to celebrate all types of art and houses a number of exhibits to be enjoyed.
The Palace Theater was originally opened in 1926 as the Manos Theater and has been a force in the cultural scene since then.
The newly renovated, 1300 seat facility is located in the heart of Greensburg and is the venue for local talent and nationally recognized acts. From STOMP to Blue Oyster Cult, the revolving door of shows is never ending.
Parks & Recreation in Greensburg:
Outdoor enthusiasts will have plenty to do when living in Greensburg, PA. The city is home to a number of great parks and trails that will have you wanting to get out and enjoy nature.
Thomas Lynch Field Complex is the major park in Greensburg and offers a ton of great amenities. Soccer fields, baseball diamonds, play equipment and picnic pavilions are well loved by locals. Cool off at the community pool, complete with a waterslide.
The Five Star Trail is a large trail that spans 5 municipalities in the area, hence its name. The crushed limestone trail, which is handicap accessible, offers the perfect setting for walks, jogs, bike rides or even cross country skiing in the winter.
Could Greensburg be the next place you call home?
We hope this guide was an informative and helpful glimpse into all the Greensburg has to offer!